Well, it took  a while, but we finally decided on a neat li'l stream schedule, so you can have a very general idea of when we're live on twitch making zee Gibbous. So!
ART/ANIMATION STREAMS: TUESDAYS, THURSDAYS AND FRIDAYS starting 2 PM CET (3 PM GMT+2)
DEVELOPMENT STREAMS: MONDAYS, TUESDAYS, WEDNESDAYS, THURSDAYS starting 4 PM CET (5 PM GMT+2)
…on our newly renamed and rebranded Twitch channel, twitch.tv/gibbousgame.
And here'a a graphical representation, too, for some reason: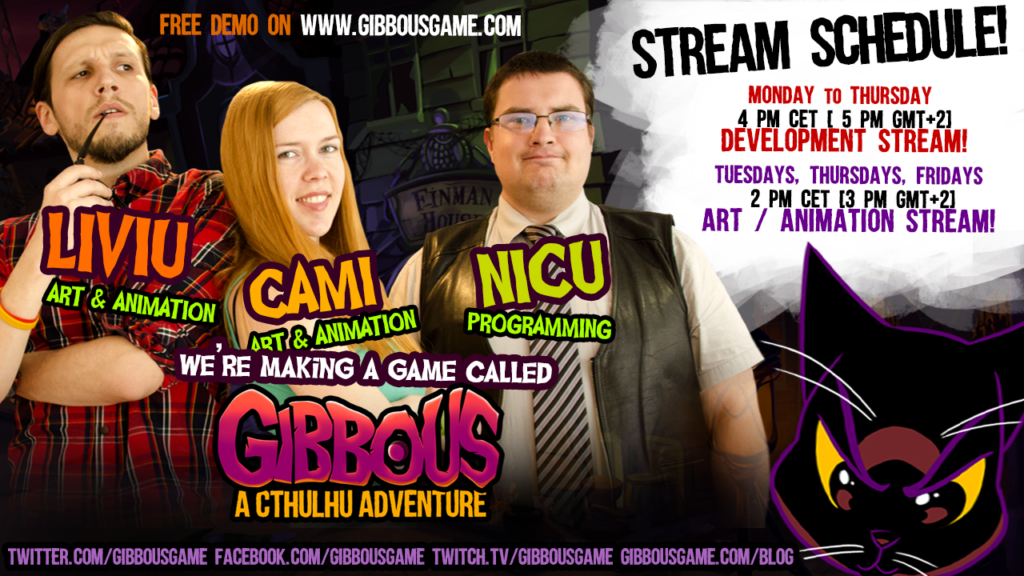 Jot it down in your calendar, slap a sticky note on your monitor, and we'll see you on Twitch!
Until then, have another video of Cami painting a backer portrait!